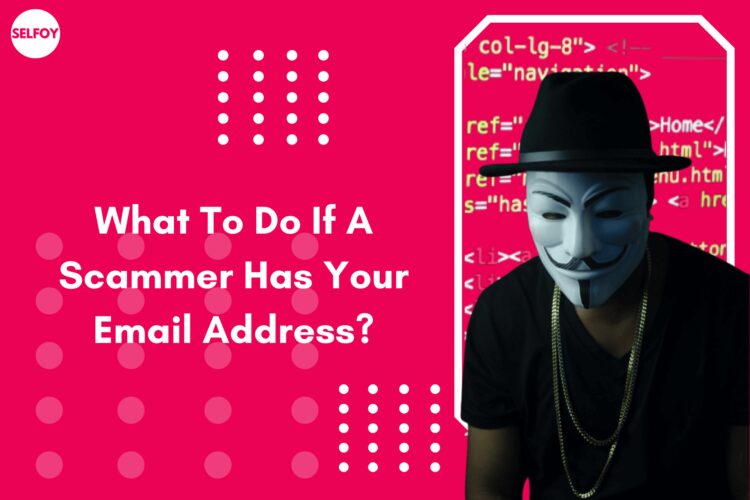 Communication is the best way to express and deal with people. These days we have various ways of communication where Electronic mails or E-mails have opted as the most common and comfortable way of communication personally and professionally.
Every registration process today is being linked up with E-mail. Banking information, mobile registrations, apps, and website logins are all linked up with E-mails. When emails are a source of your lifestyle, then this would be the best clue any hackers use to grab your secrets. As email became very important part of our day to communication in this situation, What to do if a scammer has your email address? Be ready with this answer, because you are no special to escape from this scam.
Signs of Email Hacking
You may come through posts that are not from you or some weird images which are never posted by you.
Difficulty in logging on to your account. Your email ids and passwords will be shown as not existing even though they are correctly entered by you.
While checking your folders, you may find a few texts or folders in your Sent or Spam box that are not sent by you.
Your family or friends might report you getting random links from your mail id requesting their personal information or demanding money.
 What To Do if a Scammer Has Your Email Address?
Update Your System Security
Keep updating your system software whether it's computers, laptops, or smartphones. Use Anti-virus programs and keep updating them to remove all the malware. Prefer to install end to end scan to run your computer. Install automatic updates so you can have protection whenever the system is attacked by hackers.
Keep Changing Passwords
Was your email hacked? If you got caught by the hacker and cannot come out of it, then the very simple step to hack your hacker is updating your security. Once you use antivirus for scanning, then start changing your passwords. There are chances for the hackers to collect your password details if you do it before anti-virus processing.
Use a minimum of 10 characters to make your password stronger.
Password should be tough it should be tricky so that hackers couldn't guess it.
Try framing passwords using Capital letters, Small letters, numerical and symbols.
Don't use your names of mail ids in passwords.
Using shortcuts and numerical in your password.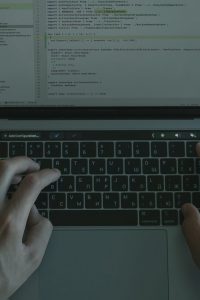 Inform Your Family And Friends About Hacking
Communication is the best means for maintaining relationships. We keep texting and sending replies to all the texts either through emails or messages.
Have you ever asked others that "Can you get hacked by replying to an email"? There are chances of your mail getting hacked with your reply. One word of yours is throwing you and your loved ones at risk of hacking.
Inform your family and friends that you are not sending them any links or demanding any money from them through your mail. Make an alert not to click on ads or malware from your email.
Look Out For Phishing Scams
There are many ads on your emails tempting you of winning a lottery, debiting money into your bank account from your colleagues for no reason. Always keep in your mind that there's no bank offering you lakhs of rupees on your account nor any miracle happening in your life through some astrology tips. These are all the tricks used by the scammer to trap you. And you must know the common indicators of phishing attempts. Always use your search engine and then log in to know if that was a legitimate message or ad waiting for you.
Be Careful Before Downloading
We update or download any new apps on the mobile. Let's always check whether it's a legitimate app to download and check for security. Take the help of the below-mentioned reviews on your play store app to confirm the app quality.
Keep Changing Security Questions
We have opted for few security questions, it's always safe to use security questions while installing any apps. Security questions will be challenging for the scammers to hack your accounts.
Prefer Two – Factor Authentication
Emails offer two–factor authentication. These are additional security measures that need a password and other forms of identification like mobile numbers, biometric or access permission for account login.
Refer Credit agencies
If at all you have accepted any links or emails sent by the hackers, then refer to credit agencies like TransUnion or Equifax who can monitor your accounts and secure them from hacking even after months.
Use Cyber security software
Have you ever questioned yourself that can you sort out the issues of email hacking by yourself? Have you come across a state where you asked your companion that what to do if a scammer has your Email address? But failed in searching for answers, here you are. One of the best options for securing from scammers is to consider using an ID protection service. Cyber security software can help you monitor all your accounts which can secure all your personal information.
Create a New Email Account
Old email hacked? Want to save all your credentials safe? Create a New Account. This could bring your account into a safer zone. Data encryption helps you to keep your account secret. Create a new mail account along with encryption, which does not allow hackers to enter your account without a proper security key.
How to remove fake virus warnings?
How to delete fake pop-ups. For further protection against the adware, disconnect your computer from the internet. Reboot your computer. Use disk clean-up to delete temporary files. If adware has been detected, delete or quarantine that file.
How to remove malware from Android devices?
How to get rid of virus or malware from Android Reboot into safe mode. Uninstall all suspicious programs. Your browser should be cleared of pop-ups and redirects. Clear your downloads. Install a mobile antimalware application.
Is there a virus popup on iPhone?
iPhones can become infected by viruses Although it is possible, it's unlikely. iOS is a closed environment or sandbox that prevents viruses from spreading or stealing data. Jailbroken iPhones, but, are more susceptible to viruses.
Why am I still getting these congratulations pop-ups?
One reason this could happen is that malware may infect your device. Symantec Cybersecurity addressed these advertisements, declaring that they are a top internet scam. "The malware is Android. Fakeyouwon is malware that was found on Android devices by our users. It identifies the region/location of the device with its IP.
Google rewards for 5 billionth searches:
"You've to Make The 5-billionth Search" scam is part of another scam called, "You Have Won a Google Gift". It is distributed via a misleading website. Name "You've made The 5-billionth search virus threat type Phishing, Social Engineering, Fraud.
Is Chrome Survey real?
This survey is a fraud. It has nothing whatsoever to do with Chrome or Google. Instead, this survey is used to gather identifiable information from users that can then later be used for identity theft or fraud. It is suggested that you do not provide any personal information via this form.
How do I tell if it is a fake virus?
Anybody should be concerned if a popup window claims it has scanned your computer and found viruses. Be cautious if you receive a pop-up window claiming to have scanned your computer and found evidence of viruses.
What should I do when I get a virus warning?
FTC advises you to close your browser immediately if you notice any warning signs of scareware scams or suspect a problem. Click "No", "Cancel" or the "x" at the top-right corner of the screen. Some scareware buttons are designed to activate the program.
Can viruses be removed from factory resets?
A factory reset can be used to drop persistent viruses or malware from a computer. Viruses cannot damage your computer. Factory resets will remove all viruses from the system.
Do Androids get malware?
Smartphones are the only platform where we have seen malware that can replicate itself like a computer virus. Android is not an exception, so there is no Android virus. There are many other types, but.
How do you get rid of viruses on your iPhone?
Open the Settings App and select Safari. Clear History and Website Information. Clear History & Data. This should clear your iPhone of all malware.
 How Emails Can Be Hacked?
When you don't have a regular update of your software.
Keeping easier passwords starting with your names or ids
If you click on unsafe links or ads on your emails.
If you accept requests from any unknown websites.
As per the Email Statistics Reports published in 2019, there are 4.3 million email users by 2023.  All these reports came with the best solution for questions like, Can email be scammed? Or what to do if a scammer has your email address? What are all the ways to prevent email hacking?
The conclusion for all these questions ends by saying, the exchange of information through emails will be around 350 billion. When the number of email users is increasing, the target of hackers will be your emails and social media.
When you ask me "my email has been hacked, how do I fix it? I am here to help you out to find all the possible solutions to fix your scams on email.
Get Back To Your Hacker Free Account
Once to get back to your account safely escaping from the hackers' trap, then make the following changes to your account.
Account Settings
Check your account doesn't have any unfamiliar links
Delete automatically email forward options.
Check for new friends or messages from any unknown ids. Delete all the unfamiliar faces and messages
gov
The very best advice to be followed for doubt like what to do if a scammer has your email address? Is just to close your identity. If you figure out any information that the hackers might damage your security, inform about the details on IdentityTheft.gov. They help you to create a recovery plan which helps you to recover from theft.
Take A Look Into Your Email
Your hacker might have gone through your email. Check about all the information your email consists of like Banking information, Credit card details, personal information, etc. Make all the required changes to account.
Inform All Your Friends
Can you get hacked by replying to an email? Can your information be transferred with your one-word reply? My answer would be an absolute YES.
Be careful while you are communicating with your friends and family regarding your personal information through email.
Inform all your beloved ones and colleagues about hacking tricks and make them aware to stay secure if anyone demands money or personal information from your account Id
Conclusion
Precaution is better than cure. Let's not land upon a state to ask others what to do if a scammer has your Email address?
It's always better to be careful beforehand while using social media or emails for communication, especially in professional areas like documents, banking information.
Emails even though have the best security access of transferring important information, but we should keep an eye on alerts like clicking on ads, downloading files, etc.