The Best Ways to Mess With a Scammer & Take Spam Phone Calls Revenge (Podcast)
Do you know that the Federal Trade Commission received over 2.1 million reports fraud reports only in 2020? This sounds just like a number unless it's you or your family member falling victim to them. According to New York Post, over 60% of Americans said that they've been a victim of online scams.
If you or your family members have to cost an arm and leg by online dating, tech support, or IRS scam, you have legit reasons to look for the best ways to mess with a scammer and take spam phone calls revenge.
What is The Approach Scammers Use To Lure Your Information?
Well, it's no rocket science; there are two possibilities they trapped you; being friendly and supportive or impersonating to be someone of higher authority such as a federal department.
If you've had called someone for assistance, it's most likely because they claimed to be from the Technical Support department.
Social engineering is the very first approach a scammer follows to dupe customers. Scammers often use it to gather information for personal gain, or it can be used in psychological warfare.
If you're sure how to protect yourself from such frauds, jump to the next segment to know the best ways to mess with a scammer whether for fun or revenge.
Here Are Some of The Best Ways to Mess With a Scammer & take S
pam Phone Calls Revenge
Use Call Flooders
A call flooder is a device that can be attached to telecommunications equipment or used independently. The benefits of using one include keeping track of the number of calls made, blocking unwanted numbers and other benefits.
Call flooders are very useful for telemarketing companies and can be very useful to take spam phone calls revenge. They allow them to measure their effectiveness in terms of the number of leads generated by each campaign and the number of sales.
Luckily, you can also use one to make calls to the call centers. In general, call centers buy calls to generate leads from potential victims, and once you call them through call flooder, it calls all their active numbers and limits them to make calls anymore. They'll have to waste more money on buying more calls ultimately.
Use Voice Changer Apps
A voice changer app is probably one of the easiest and best ways to mess with a scammer. Once you identify a suspicious caller, you can use a voice changer and talk to them in any voice or tone you please.
Remember, your time is as valuable as theirs, so feel contented that you handed them what they deserved, Jokes and humiliation rather than your SSN or Bank details.
 You can pretend to be someone from their department or higher authority. Well, how about a psychic? If you are looking for another way to have fun with scammers, try to pretend to be someone lonely looking for a company. This can be probably the best spam phone calls revenge.
Join Communities of Victims Like You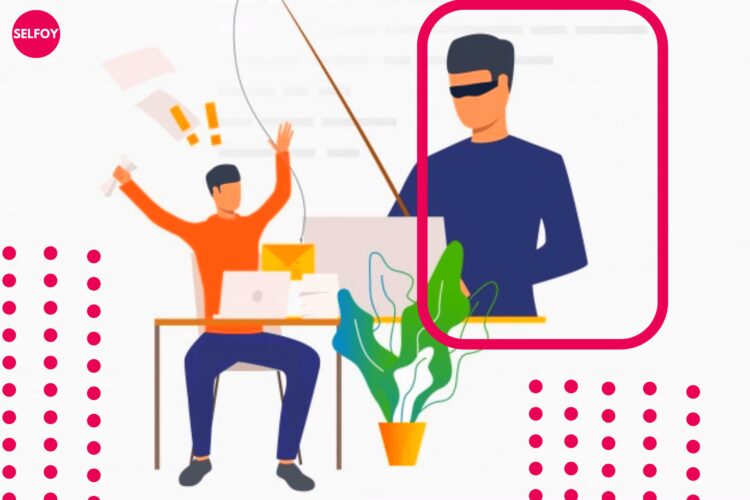 If you have noticed, there are already millions of users on YouTube following Jim Browning and other channels that handle scammers online. Several internet forums, too, such as 419eater.com, specialize in assisting scam baiters in collaborating, warning one another, and forming teams to scam the fraudsters.
If you don't know what to do, just join the channels or forums, and you'll find some best ways to mess with a scammer and take the spam phone calls revenge.
Use an Anti-Spam Chatbot
If you want to get even with a con artist, there's no better way than hiring a service specializing in wasting scammers' time. Re:scam is an email chatbot that was created to do just that.
Re:scam answers scammers' emails by attempting to keep them engaged as long as possible. From a legal standpoint, Re:Scam is quite safe since a cyber security firm operates it.
The chatbot has been taken down for repairs and upgrades but should be up and running again soon.
If you are looking for legit and best ways to mess up with a scammer, here are some things you can try on social media platforms or job portals such as indeed.
Why shouldn't you go Legal with a Scammer?
Most scammers are from countries like India, Indonesia, Pakistan, China, or Bangladesh. It's impossible to take legal actions and a waste of your money and time unless you have internal sources.
Also, you don't know their cyber laws. For the time being, you can stay aware, educated, and ahead in the game by staying connected to the online communities. But that's when they contacted you via phone or some website.
If you have spotted a scammer on websites like Instagram, Facebook, or Craigslist, you can know how to scare a scammer easily.
How to Report a Scammer on Instagram?
The best part about popular sites is that they have their user policy, including the terms and conditions. This means that you can use your right and shut down the entire operations of fraudsters. Here are some steps on how to report a scammer on Instagram legally.
How to Report a Scammer on Craigslist?
When it comes to reporting a scammer on craigslist, you'd find that's the easiest part. If you suspect that a sale or job ad is fishy, you can e-mail the information to [email protected]. Make sure to include the URL (or 10-digit post ID number) in your message.
To Have The Scammer's Listings Removed From Craigslist:
To have Craigslist investigate it, pull up the ad on Craigslist and select the "Prohibited" tab. In about 48 hours, one NARPM® member had their fraudulent listing removed.
If there are several listings for a property on the same day, you can click "spam/over post" to have the subsequent listing with the identical address.
To report a fraud listing to the FTC and IC3 (Internet Crime Complaint Center), go to the Craigslist home page and select the "avoid scams & fraud" option on the left.
Alternatively, go to http://www.ic3.gov/default.aspx).
How to Report Scammer on Facebook Messenger?
The best way to stay safe on Facebook is to differentiate between the known and the unknown users. Even if their names sounds familiar, there is every possible chance that a fraudster may be using a valid email, picture, or name. Here is what you can do:
Block the user immediately if they messaged you asking for help (first they try the emotional weapon).
You can report them to Facebook right away from within Facebook Messenger. On the app, tap the little "i" tab, pick "Block," then "Something's Wrong."
To report it on the desktop version, go to Options (a gear icon). Send a message to Facebook at [email protected] is another option.
Conclusion
Use call flooders, use a voice changer application, join the community of victims like you, Use an Anti-spam chatbot are some of the best ways to mess with a scammer. Among the uses of call flooders and voice changer apps are the best ways to take spam phone calls revenge.
Read Related: What is a Common Indicator of a Phishing Attempt?