When a message pops – up on your screen warning you that you have a Pornographic Virus Alert from Microsoft please stay calm and abstain from clicking on any links provided with the message. Also, steer clear from phoning if there are phone numbers or toll numbers provided with said message.
Please do not dial or click because it's a scam. It's easy to get rid of this virus once your know-how. However, if you are want to know how to remove the "pornographic virus alert from Microsoft" malware then we have given the best actionable tips further in this article.
However, with this right information, it is easy to get rid of this type of malware… In this article, you'll get the information you need providing you follow the steps in this article. 
The Pornographic Virus Alert from Microsoft: What is it?
The "pornographic virus alert from Microsoft" is one of the types of malware that take over your web browser. Firstly, it does lock your web browser window in full-screen mode and it starts showing pop-up pretending that they are from Microsoft Support.
However, these are messages sent by scammers, trying to get access to your device and information stored. By doing this, they are after your sensitive information, or to charge you a steep price to fix the damage. 
How to Remove The Pornographic Virus Alert From Microsoft
Here's some information to follow if you want to remove the Pornographic Virus Alert from Microsoft. Exit your browser by closing it. If you succeed, then open up Control Panel>click on uninstall the program then delete the malware.
After you've done that go to settings> Virus and threat protection> Then click Quick Scan. Down here are step-by-step instructions to follow.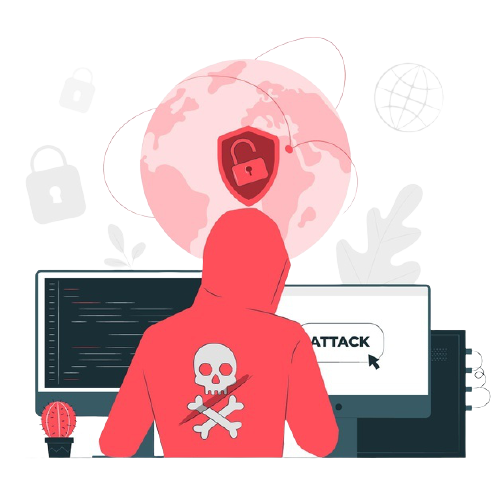 Exit your browser: If the Pornographic Virus Alert from Microsoft denies you closure of the browser window, press the Ctrl+Alt+Del keys on your keyboard.

That will allow you to unlock. Click Task Manager then choose your browser from the list provided there. Now, click on the button in the bottom right corner that reads End Task. After closing your browser, you will be able to remove any malicious apps or programs installed on your device. Follow this too.

Open Windows Search Bar: Click on the magnifying glass icon in the bottom left corner of the screen. When it opens up type Control Panel in the Search Bar and open it.

Under Programs choose to Uninstall a program. Notice: If such an option is not available, click on the drop-down menu next to View by the top right corner of the opened window. Select category from the drop-down menu.  

Right-click on the malware-producing program – press Uninstall. Notice:  When you are unsure of the authenticity of a program, go to shouldiremoveit.com. Type the program's name you want to check into the search bar- top right corner of the window. It will inform you of the authenticity of the program's running on your devices. Notice:  Be sure to read the on-screen prompts when you Uninstall. Some apps will persist in keeping things on your system. To get rid of it all, be sure to click the custom option if uninstalling to select all the files you want to remove. 

After removing all malicious programs from your device, run a virus scan.

Here is how: Go open the windows start menu again.

In the search bar type Virus & Threat Protection and open it

Click on start actions: If you have a virus on your system Windows will detect it and you'll be able to see it under Current Threads. 

Your next step will be to scan, click on Quick scan from scan options. Notice: Scan options are recommended for a more thorough clean and sense of peace on the health of your device. 
After a virus scan and removal of harmful apps, it is recommended to reset your browser's settings in Chrome, Microsoft Edge, or Firefox. 
How You Can Reset Your Browser's Settings To Remove The Pornographic Virus Alert From Microsoft?
Reset Process For Chrome browser
Next to your avatar – top right corner of the screen is three dots click on them. Click settings> Advanced> Reset settings to default. Then click Reset in the pop-up window. 

 Launch Chrome menu

Then settings from the drop-down

Scroll down then click Advanced at the bottom

Click on, restore settings to their original defaults

Now, click Reset settings in the pop-up button
Microsoft Edge Browser-Reset
Resetting the Microsoft Edge Browser you need to go to Start>Settings>Apps>Apps & Features. You must select Microsoft Edge from the list. Click on Advanced options. Click the reset button, then reset from the pop-up 

Open Windows Search Bar: Click on the magnifying glass icon – bottom left corner

In the search bar type APPS & FEATURES and open it.

Scroll and select Microsoft Edge

Click on Advanced options 

Scroll down and click Reset

Click Reset in the pop-up
Mozilla Firefox Settings – Reset
Open the Firefox browser, then click the three-line icon in – top right corner. Click Help> Troubleshooting information>Refresh Firefox. Click Refresh Firefox, then Finish in the pop-up window.

Open Firefox browser

Open the menu. To do it click the three horizontal lines icon – top right corner.

Next, click Help when it dropdown

Choose troubleshooting information

Then click Refresh Firefox: Give Firefox a tune-up. It`s in the top right part of the window

Now click Refresh Firefox – in the pop-up

Afterward, click Finish
What is the method by which this malware infects my computer?
In most cases, you'll be notified of the warning about the Pornographic Virus Alert from Microsoft malware via malicious online advertisements. Or the hacker-free programs that you can find via the Internet. The initial method of spreading and getting rid of your habit of hitting advertisements on websites. You can find something helpful on these sites, but anything such as winning a prize from the lottery you've never participated in or buying an upgraded computer at a 90% discount is most likely to be a fraud. Software bundling is a common practice used by virus creators. People who hack software to allow them to be used without purchasing a license can accept any proposal to add another program to the bundle since they make money by selling the process.
Why do they do it?
The makers of Pornographic Virus Alert from Microsoft display this depressing banner to get you to call them. As you talk to them, they suggest that you install various security tools according to the ones that were paid for by them. , the security applications are more like a scam rather than an actual anti-malware program. There are many notifications about issues with your computer. According to the program, they can be fixed when you buy the full edition of these programs.
All these "problems" are fiction. Fake anti-malware software will pick a random file and block it by stating that it's insecure or malicious. It can stop the file from the program you use each day, which means it will never start or run without problems. Another aspect of the issue is that a lot of users are affixed to these programs, buy these and then use them for everyday tasks. The developers get the feedback and continue to develop its "antivirus". The users who know that the program is not secure face another problem as it is difficult to drop without the right anti-malware program. You won't be able to locate such antiviruses on the list of programs installed, and there's no uninstall.exe within the root directory.
How do you avoid installing unwanted programs?
To keep away from download/establishment of undesirable applications, download programming utilizing official (dependable) sites and direct connections. Avoid downloading it using third-party downloaders, or installers from third parties. The same is true for Peer-to-Peer networks, such as torrent-based clients like eMule, torrent, and others. These sites are monetized through the promotion of various unneeded software or apps.
Concentrate on every product download/establishment arrangement and check "/"Progressed" settings. Refrain from requests to download or install undesirable applications before finishing the setups. Beware of clicking on ads that are intrusive as they can trigger redirects to websites like porn, gambling or adult dating sites, and more.
On the off chance that you are encountering these kinds of sidetracks or unwanted promotions glance through your program for dubious expansions, modules, or more items. Cut any undesirable passages when you notice. If your PC is affected by PUAs, you run an examination using Combo Cleaner Antivirus for Windows to remove them completely.
The prevention of future unwanted programs
After removing all evidence of the virus, then you need to establish an immune system that will aid in preventing the possibility of repeat infections.
Some untrusted free programs offering products that appear innocent include useless extras, such as PUPs. Others do it to cover up more sinister motives. The developers might not realize that their software is available for download on a different website, but it is bundled with other malware-related files.
Bottom Line
It's no doubt that you must upgrade your security system and buy high-quality security even if you did not have one. There are a variety of options that you can choose from based on your needs. Check out our other articles about top antivirus software for Pornographic Virus Alert from Microsoft.
Backup Records data to Be Used for Later Use, In the event Of Malware Attack
The Pornographic Virus Alert from Microsoft is a trick on the web conspires that asserts that Microsoft distinguished a PC's contamination because an individual visited grown-up sites. The spring-up states that the PC is hindered for the sake of security, and that the client is needed to call the Microsoft helpline at the given number.
If you're getting the fake message, this likely means that your system has an adware program installed on it. It may display these pop-ups on Google Chrome, Firefox, Apple Safari, or any other browser. Although the Pornographic Virus Alert from Microsoft is scary, the only thing you have to be aware of is that it's an adware scam that requires users to contact tech help to avoid scammers and any other numbers.
Thus, always keep track of what you download as a wide variety of freeware downloads are available as software bundles.
It's not a sign that your computer is being blocked as a result of only websites.
The worst part is that they're unable to close the browser since this technology imitation blocks the computer from being in full-screen mode so that they are unable to exit the window.
So, immediately stop the fraudulent website.
Select the "Clean and Restart Now" button to complete the removal process.
 CONCLUSION 
This ought to take care of the issue because if you suddenly saw a message popping up on your screen displaying "pornographic virus alert from Microsoft" and if you click anywhere on the screen, or if you clicked wherever they asked to do. Then you may fall into a big trap and that will very dangerous for you. Because your all data will get stolen from you and that will be misused later on. So if you see a message like "pornographic virus alert from Microsoft" don't immediately trust it just because they have mentioned the name of a reputed and recognized company. Any reputated company never sends a disruptive message alert like this. So be smart and play smart. 
Read Related: Here's What To Do If Your Phone is Hacked | Expert Tips [2023]