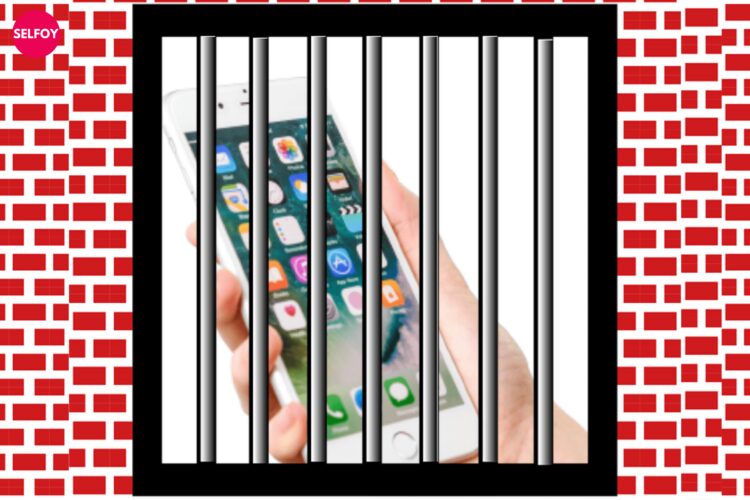 Jailbreaking an iPhone is to free it from all the limitations imposed on it by its manufactures (Apple, AT& T, and Verizon) But, What does jailbreaking an iPhone do? Jailbreaking an iPhone device makes it ready to perform all the device functions which it couldn't, such as install unofficial apps and modify settings on the zones of mobile which are previously restricted by the manufacturers. It's known to be Jailbreaking as it is making users free from "jail of limitations".
Definition of Jailbreaking
Jailbreaking is the process of taking full control of the device. Once any device is done with jailbreaking, the device owner will have complete control, such as installing software other than the manufacturer has made available for that specific device. Jailbreaking allows the device owner to get complete access to the root of the OS (operating System) and access all internal features.
Jail breaking doesn't change the original features of device, but it gives assess to install or download the apps which are originally rejected by the device manufacturers.
What Does Jailbreaking an iPhone Do?
Jailbreaking an iPhone is done by installing a software on your system. This software transfers few instructions and files on to the device which helps to break the restrictions on the device. Software is a collection of tools which can modify the otherwise blocked files by the device manufacturer.
It customizes the look of your iPhone
Allows to install the third party applications to the device.
Gives access to install new apps and games from Apps store.
Lock screen widgets can be modified.
Gives access to unlock your phone other than the one with which you purchased.
How to Jailbreak an iPhone?
Phone customization as per your choice always makes us feel happier. But, iPhones work as per manufacturer's choice than ours. But, there are chances to break these limitations through Jailbreaking process and use our phones as per our choice. You can minimize the restrictions on your phone by following these below mentioned steps.
Before knowing How to jailbreak an iPhone, let's see types of jailbreaking which helps us to install a right type of jailbreaking software with security.
Tethered
This is a temporary type of jailbreaking which can be followed while rebooting your iPhone. Once you switch off your iPhone and restart it again, you will need to jailbreak your phone again using your software.
Untethered
This mode of jailbreaking works once you restart your iPhone, while the OS (Kernel) of the device stays similar. You can use the similar version of jailbreaking even after restarting device.
Semi- Untethered
This is similar to previous version of jailbreaking but device remains non- jailbreaking once you reboot the device. This lets you use the jailbreaking process by installing a jailbreaking app on your device, where an additional requirement of computer can be avoided.
Apps To JailBreak An iPhone
Bio protect
Flip Control Center
iCleaner pro
Sentry Revoke
Cyrus
APP VALLEY
APP CAKE
Panda helper
iEnchantify
TUTUAPP
Steps To JailBreak An iPhone
  Safety Measures
Backup your data to reduce the risk of losing the data
If any further queries arise with your device, remember you cannot consult the service center without removing the jailbreaking settings from the device.
Using Uncover method by MAC
Install AltStore
Open the AltStore App
Enable AltPlugin
Connect iPhone( your device) with MAC using USB Drive
Click on AltStore icon and choose your device
Sign in with Apple ID and Install
Go to Device Managements < Settings< General< Apple Id< tap on Trust < install Uncover
Open Uncover on your device and click a Jailbreak button (Blue)
Click OK and Reboot your device.
Run the jailbreak tool one more time on your device and click OK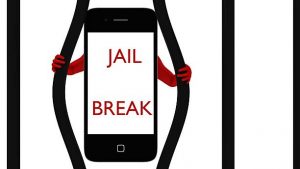 Using Checkra.In Jailbreak Tool
Visit https://checkra.in/releases/0.11.0-beta from your Macweb browser.
Click on download for MacOS or Linux
Install on the system.
Connect iPhone( your device) with MAC
Make sure your device is being detected on your system.
Click on START button to initiate Jailbreaking.
Click NEXT to send iPhone to the recovery mode.
Again Click START.
Keep the phone on DFU mode( Hold the Home button and Lock button)
Release the power button and continue to hold the lock button.
When you open your device, check Checkra1n it will help to install Cydia and now you can use jailbreak apps.
Is jailBreaking An iPhone Illegal?
       As per US Copyrights Federal Register Notice Vol.75, No.143, it's legal to jailbreak an iPhone. Section 1201of Digital Millennium Copyright Act, had two technical measures
Measures to prevent unauthorized access
Measures to prevent copying of a copyrighted work.
Jailbreaking a phone is considered to be legal by 2010. Jailbreaking was stopped being tested in the court, and considered as a legal issue. However might by the law, keeping aside the new laws the manufacturer was on the side of jailbreaking which is the reason after the device getting corrupted due to jailbreaking was not taken into consideration in the Apple Service Centers.
Is Jailbreaking Safe?
Every legal issue need not be safe for us. In the similar way jailbreaking an iPhone might be safe as per the laws, but not for you. This can stay as the pillar stone for the iPhone hackers. The security of an iPhone is being compromised after installing jailbreaking tools. Apple warns jailbreaking an iPhone has many security risks, such as:
Short battery life
Security issues
Crashing, freezing or damage of iPhone software.
Virus attacks.
Reveals all your security information without your acceptance.
Pros And Cons of Jailbreaking iPhone
Every coin has two sides, every story has two versions, and every invention has two flips good and bad.
Pros of Jailbreaking iPhone
Good Control
People are more concerned about external looks and uniqueness in purchasing a device. Apple satisfies all these unique features of a gadget. When we are using an iPhone but cannot customize our phone as per our choice which is compromising in giving that unique look of our choice, jailbreaking an iPhone helps to break this limitation. We can customize our phones wallpaper, icons and menus as per our interest.
Install Apps.
       Jailbreaking allows to install apps from app store which were restricted by Apple. Cydia, a jailbreaking tool helps to install or add unauthorized apps or games on the device.
Remove Apps
        Apple doesn't allow to delete the inbuilt apps on iPhone such as Apple Watch, Weather, and Games which is consuming device space. Jailbreaking an iPhone allows you to remove the apps which are least used by you and consuming your space.
Cons of Jailbreaking iPhone
No more updates
Jailbreaking won't allow your device to receive updates which were regularly updated by the Apple. You have to wait until the new update was jailbroken before getting you to install or update it on your device.
Voids the phone warranty
As we have already discussed above, even though laws have decided jailbreaking as a legal issue, apple did not accept Jailbreaking an iPhone as legal. It can deny services when gets ruptured or corrupted after jailbreaking.
Lose access to services
Jailbreaking an iPhone may usually lose its services to few contents like iCloud, iMessage, FaceTime, Applepay, weather and stocks. Communication with other iPhone devices cannot be possible because iPhones get an option of Third party providers can block jailbreaking devices.
Jailbreaking iPhone gets Bricked
Jailbreaking an iPhone bricks the device where it fails to reboot, respond to inputs or make calls. The risk of getting hacked is more.
Security Risks
iOS is all about security. The most concentrated feature of iPhone is reduced security risk. This security access to the device keeps your information safe and risk free from hackers. But after jailbreaking an iPhone you are breaking the security access of the device and giving information for your hackers to hack you.
How To Fix Jailbroken iPhone?
Hope we have covered everything about what does jailbreaking an iPhone do, Let's learn how to fix it. Jailbreaking an iPhone will make your device get bricked once you uninstall or reboot your iPhone. Before you start rebooting your device after jailbreaking an iPhone make sure you have back up data of your device as there are high chances of data getting. Rebooting a jailbreaking device will erase all the data on your device.
Step 1: Back up data on iCloud
Connect your device to Wi-Fi
Settings < Name < choose iCloud
Tap on iCloud backup
Click Backup Now.
Check your Backup
Settings
Tap on Name
Open iCloud backup
You can see the Backup details including time and date under backup now button.
Step2: Steps to fix a jailbroken iPhone.
Connect iPhone to your MAC or system using USB drive
Install iTunes on your system
Unlock iDevice and Turn Off my Find My Phone
Settings < Name < choose iCloud
Click on Restore button
Removal of Jailbreaking
Select iCloud while your device is getting Restart.
Choose iCloud option for backup
Conclusion
We all love to customize our mobiles in a unique look of our choice and opt for jailbreaking an iPhone to make it look beautiful and lovely. But in this state of uniqueness we never know what does jailbreaking an iPhone do? Jailbreaking an iPhone is compromising on the security access of the device which is being much risky for users and easier for the hackers to hack the iPhone device.
You are giving permission for the hacking team to just use your mobile and read about you without your knowledge. We never know the after consequences of data theft which can sometimes ruin our personal life. So, before jailbreaking an iPhone think about all the pros and cons of jailbreaking iPhone and about the safety of jailbreaking a device.