A motorcycle tour is one of the most interesting things you should experience at least once in your lifetime. Riding your motorbike while going on an adventurous trip, either alone or with a group, gives you a chance to admire the scenery along the way and skip jammed traffic. When it comes to motorcycle trips, Thailand has always been one of the popular destinations.
From gorgeous beaches, high mountains, historic temples, Buddhist sculptures, heavy flowing rivers, wildlife sanctuaries, dense forests, amusement parks, heavenly waterfalls, delicious food, street stores, and fishing spots, a motorbike tour is one of the best ways to explore Thailand. The robust tourism infrastructure and its exotic culture add more reasons to tour around Thailand with your bike.
9 Tips To Have A Safe And Successful Motorbike Tour In Thailand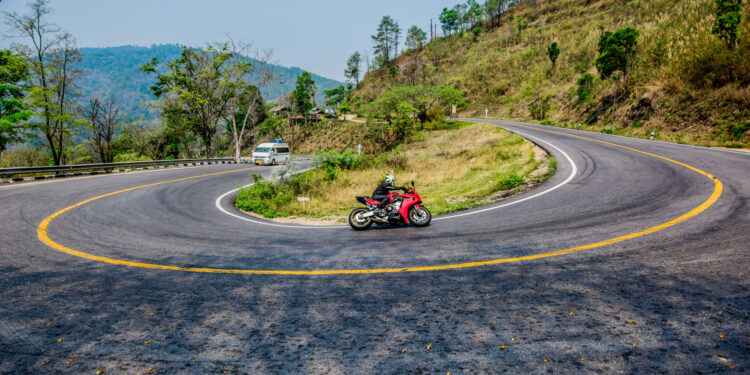 When going on a motorcycle tour in Thailand for the first time, it is vital to plan your trip carefully so that you can enjoy the tour to the fullest without compromising the safety factor.
1. Check If You Have A Legal License
There is no requirement for a special license to drive in Thailand, but it is necessary to have current global driving permission or an active license from your own country with a motorcycle revision. Be sure to arrange this before you come to Thailand.
Driving is done on the left in Thailand. The speed restrictions are in kilometers per hour (60 to 90 for the outskirts, 30 to 50 for towns, and 90 to 120 for double carriageways). When traveling on your bike through villages, slow down and follow the speed limit of 50 km per hour. Thailand retains motorbike rules that differ from other countries, so it is best to go through the important rules briefly to avoid getting in trouble.
2. Pick Your Bike Carefully
Ensure you choose a comfy bike if you are going on a road trip. It is also good to change a few things to the vehicle to make it more comfortable. If you prefer to rent, it is best to pick bikes from a reliable motorcycle tours Thailand business. Discover the one you can manage and care for effortlessly by doing an analysis. For off-road bike tours, it is best to get a motorcycle that comes with a smooth seat, strong headlights, a convenient handlebar, guards, etc.
3. Check The Weather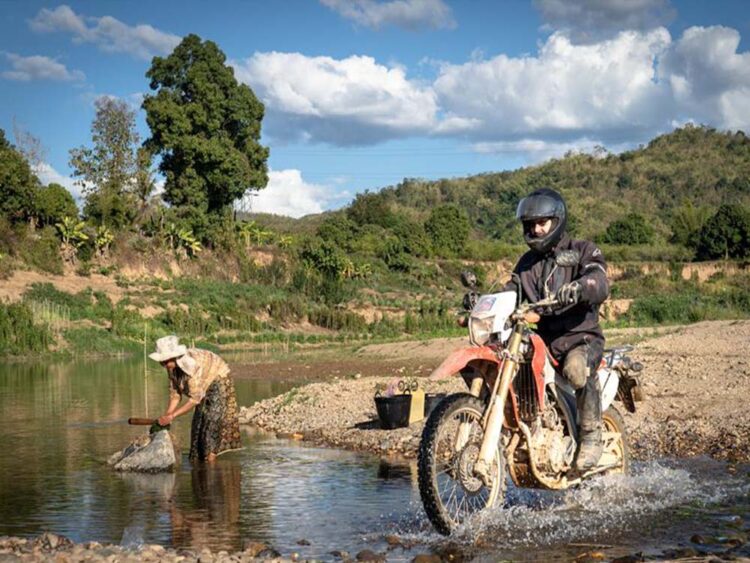 In Thailand, the weather is not the same throughout the year, so it is essential to think about the weather before planning your trip. In Thailand, the hottest months of the year are from March through June, where 40 degrees Celsius temperatures are common. The temperature drops to 30 degrees Celsius in May and June.
The monsoon season prevails for around 4 months, from July through October. Even while it may not rain daily, it is best to carry your rain gear. The best time to plan a motorcycle tour in Northern Thailand is from October to February, when the weather is warm, and the skies are clear and sunny. In addition, there will be little to no rain, and the forests will be dense with foliage.
4. Choose A Proper Outfit
It is essential to dress properly for motorcycle tours. It is best to dress comfortably and wear a loose top, riding pants, boots, a wind jacket, and a helmet. The incredible choice for additional protection is to get elbow and knee protectors if you plan to go on a bumpy road. Make sure to stick to fitted apparel because baggy clothes can lead to inconvenience when riding for a long time.
5. Pack Essentials
There are several different motorcycle luggage carriers on the market right now. Saddlebags are the best as they are simple to attach to the bike's sides or back seat. Besides, you must choose to pack a little when planning a motorcycle tour. Purchase disposable items so you can throw them away after usage. It is better not to pack heavyweight or numerous outfits.
6. Understand The Tour Path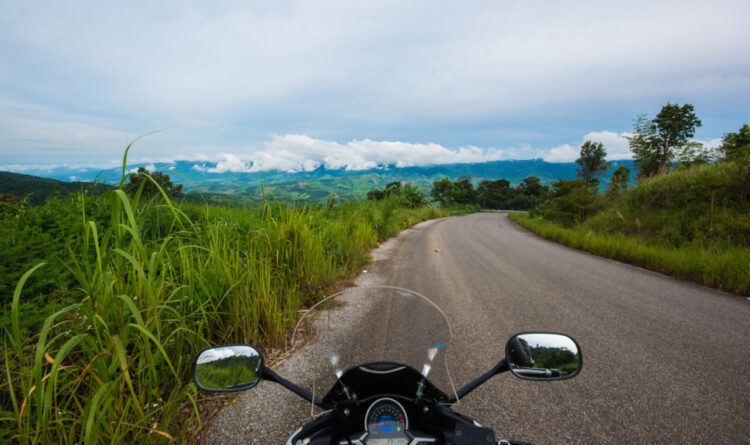 It is easier to stop wasting time or getting lost if you have a general idea of where you are going and the route you should be riding on. Keep a printout of the map or a copy of it on your phone to check it when you are confused. It is better not to be afraid to ask for directions from people you meet along the way, and if you notice other bikers, you can also talk to them.
7. Have Access To Water
One of the highly underrated factors when planning your first motorcycle tour is access to water. Buy a hydration pack that you can drape over your shoulder and drink water without taking off your helmet whenever you feel thirsty. Throughout the trip, stay well-hydrated to avoid experiencing any unnecessary issues brought on by dehydration. If you like, it is also better to mix energy powder or flavor powder into your water.
8. Figure Out When To Have Proper Rest Breaks
While on a road trip on a motorcycle, you might need more sleep than usual. Saddle sores might develop if you ride your bike for a long time without stopping. Recognize when your body is requesting a rest. Do not push yourself when you are tired because doing so will simply make your vacation tiresome. Utilize the break and determine whether you need to fill up your tank. Also, check whether your bike is in good working order, as it will protect you from unpleasant surprises.
9. Ensure Full Fuel Tank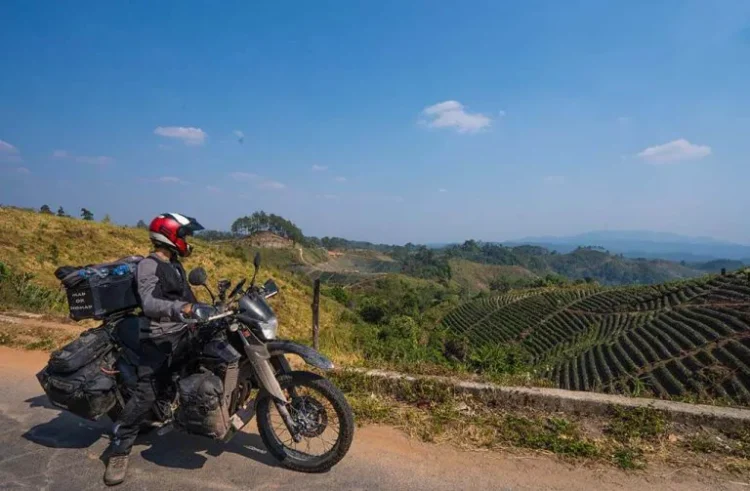 Before leaving for the trip, refuel the bike, which will help you maintain your pace and save time on fuel stops. If you do not fill the tank, you may face problems if there are no operating gas stations. As of December 2023, the price of one liter of fuel is 35.240 Baht, roughly 1.016 US dollars in Thailand. In Thailand, all major roads have gas service stations; however, in outlying or secluded regions, fuel is only available from modest roadside stalls.
Bottom Line
Undoubtedly, going on a motorcycle tour in Thailand will give you a chance to get the best traveling experience and enjoy the scenery and culture of Thailand. However, if you are not properly prepared, there are high chances that you may encounter several problems after you start the trip. So, keep the above tips in mind before going on your first motorcycle trip in Thailand.