The gaming landscape has undergone tremendous change in the past few years. Today young school children play games that are more immersive and involve the use of simulation of gaming environments that are very close to reality.
So it would be safe to say that the latest advances in technology have fundamentally transformed the way in which people play and enjoy games. However, technology, and that too cutting-edge technology, comes at a price.
So not every person can afford a fancy virtual reality or VR headset, and hence the demand for VR arcades has increased tremendously. VR arcades are places that you often spot at a mall, and they allow you to enjoy VR games without having to buy an expensive VR headset.
What Exactly Is A Virtual Reality Arcade, And What Are Its Prospects?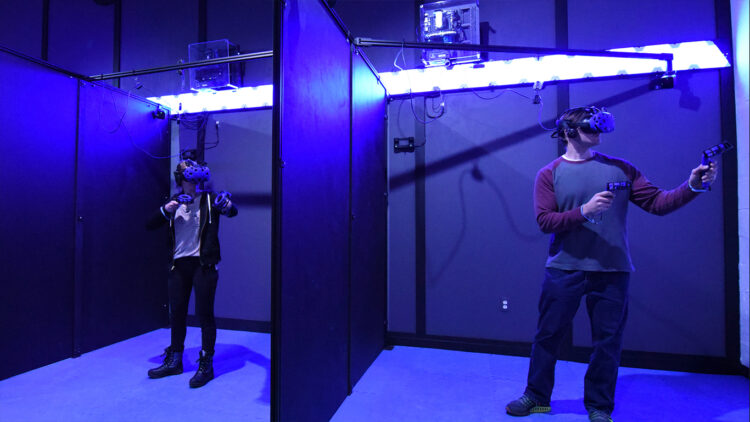 The terms like virtual and augmented reality have been in vogue, and most people may have heard of these terms. But they may not completely understand what they are and what virtual reality arcades have to offer. So if you are one of those who want to know more about VR arcades, then continue to read to learn more about them.
A VR Arcade Transforms Your Surrounding
A VR arcade allows you to be a part of a different world when you play games. In the alternate virtual world, you could be chasing zombies or fighting monsters.
An arcade usually has a significant amount of vacant space that allows you to run, move and chase your enemies while playing the game.
There are a few games where the time ticks only when a player makes a move. So if you are playing such a game, then you have to calculate your movements strategically so that you can save time and stay ahead in the game.
VR Can Cater To All Your Senses
If you visit a typical video game parlor, you have visualized the action on the screen and can hear the audio. However, when it comes to virtual reality, then all your sense organs are engaged.
A virtual reality show that promises 9D effects caters to your sense of touch and feel as well. So you feel a gust of wind on your face and vibration in your chair if the sequence of the game demands.
VR Arcades Are Quite Popular Among Kids
If you visit a VR arcade at any famous mall in the city, you will see the majority of the footfall comes from school children. Schoolchildren, especially teenagers who are in the age group of thirteen to sixteen years, are the most frequent visitors to a VR arcade. The reasons for the popularity of VR arcades among school kids are pretty easy to understand.
Standalone virtual reality headsets are expensive; hence school children cannot buy them out of their pocket money. However, they love to play the next-generation immersive games that give them an adrenaline rush.
So these kids throng the VR arcades at malls so that they can enjoy the fun games at an affordable rate. These arcades host birthday parties and serve as after-school meeting spots for school-going kids.
If you have ever visited a vr arcade supplier, you will know why these places are so popular among children. These arcades have a range of equipment, including racing simulators, motorbikes, and flight simulators.
Moreover, there are storm and roller coaster simulators as well. So if you visit a virtual reality arcade once, chances are that you will keep coming back to experience the thrill and the joy time and again.
A single thirty-minute session at a virtual reality arcade costs around twenty-five to thirty dollars. Paying twenty to thirty dollars once or twice a month is cheaper than purchasing equipment worth six or seven hundred dollars.
So the popularity of virtual reality arcades is not going to dip anytime in the near future. As more children become aware of the thrills and immersive experience of the new game format, the demand for virtual reality arcades is only going to see increase.
Virtual Reality Arcades Can Be Attended Or Unattended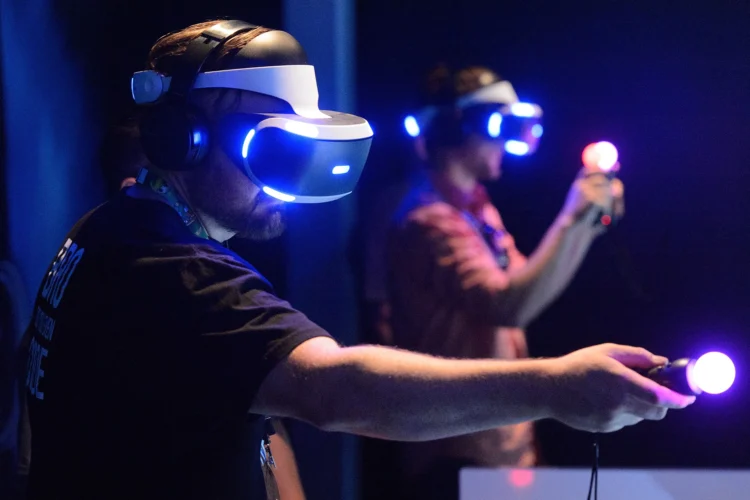 The crucial point of difference between an attended space and an unattended space is the availability of staff to guide and handhold the players during the duration of the game.
There are some distinct advantages associated with guided spaces, like the greater ability to be involved in group plays. Moreover, guided spaces allow players to understand the nitty-gritty of the game properly before they start playing.
However, not all gaming arcades can have the personnel for guidance because guided virtual reality arcades require greater floor space and more investment.
Virtual Reality Spaces Can Offer A Separate Booth Or Free Roam Facilities
A booth allows you to enjoy your game in a private space. So if you are an experienced player and want some privacy, you can opt for a booth.
However, if you want a more wholesome experience, then you should visit the places that offer free roaming facilities. Moreover, there are many games that can be played in groups of four or five, and such games cannot be enjoyed in a private booth.
So depending on the games that you like and your personality type, you can choose between a private booth and free-roam facilities in a virtual reality arcade.
Conclusion
It will not be an overstretch to say that virtual reality and augmented reality has taken the world of gaming by storm. At present, the virtual reality market stands at eleven billion US dollars.
The eleven billion dollar figure is expected to grow to a whopping two hundred billion US dollars by 2029. This shows that the market is expected to grow at a rapid pace that comes to roughly forty-five percent of compounded annual growth rate. So if you have never visited a virtual reality arcade and enjoyed the fun and immersive experience they offer, you must visit a VR arcade sometime soon.