If you're like most people, you probably have a few ideas about what kind of kitchen bar you'd like to set up in your home. Maybe you want something classic with eggs, bacon, and toast, or maybe you're more experimental and want to try something new every time. Whatever your preferences, one thing is for sure: You need a place to sit down and eat your breakfast. But which stools are the best for this task? In this guide, we'll help you choose the right stools for your breakfast bar.
How to Choose the Right Stool for Your Breakfast Bar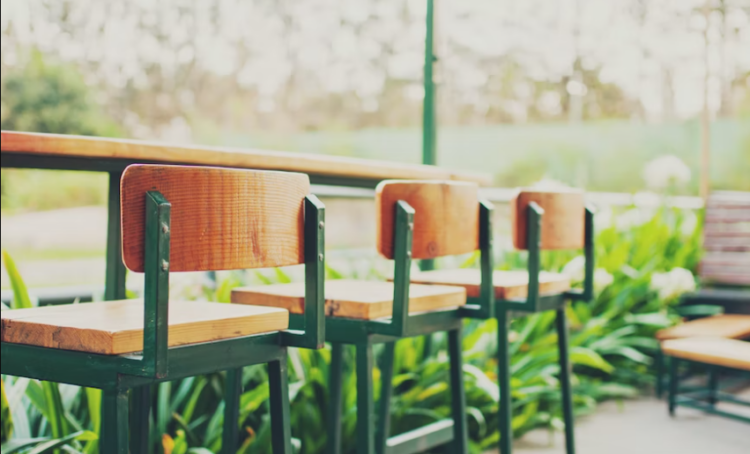 When it comes to choosing the perfect stool for your breakfast bar, there are a few things to keep in mind. First, think about what kind of style you want your bar to have. Are you looking for something traditional and elegant, or something more casual and rustic? Second, consider your needs as a breakfast eater. Do you want a seat that's comfortable enough to sit in for an extended period of time, or do you only need a stool to help yourself get up from the table quickly? Finally, take into account the space you're working with. If your breakfast bar is going to be placed in a small corner space, then a shorter stool may be better than one that's taller.
Once you've made all of these decisions, it's time to start shopping! There are plenty of beautiful and functional stools available on the market today, so it shouldn't be too difficult to find one that perfectly suits your needs. Keep in mind that quality always counts when it comes to furniture – don't settle for anything less than the best because you're worried about spending extra money. It'll be worth it in the end!
If you are looking for something more rustic than you should consider brown leather bar stools, they'll add a touch of country to your breakfast bar while still being functional.
Measure up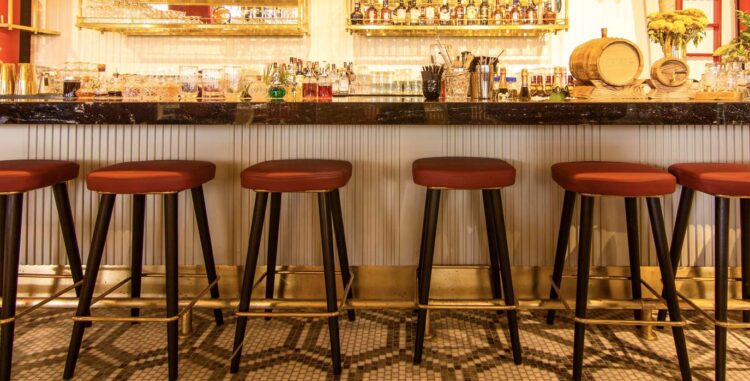 When looking to buy kitchen stools, the first step is to measure the height of the bar. Calculate from the floor to the under-side of the bar, island or table. Now subtract 25-30 centimetres from this height and you have your ideal bar stool height.
The height of your stool should be comfortable for you and the person sitting next to you. You don't want to be feeling like you're towering over them!
Some stools come with a footrest, which is great if you have shorter legs or find yourself struggling to get up off a standard chair.
Be sure to factor in how often you plan on using your breakfast bar – if it's mainly for occasional use, a lower stool may be better than one that's taller but harder to get up from. If it's going to be used more frequently, go for something that's higher.
Make sure the stools contrast your counters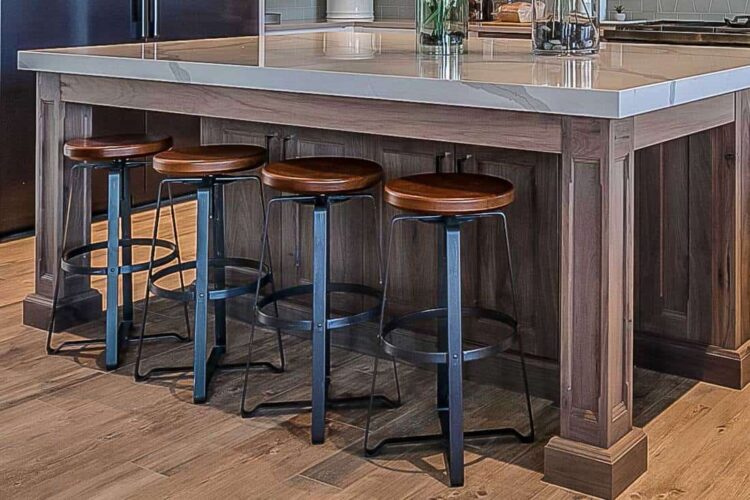 When choosing the right stools for your kitchen, it is important to consider a variety of factors. As with any room in your home, the breakfast bar should be styled and coordinated with the rest of the décor. Make sure the stools contrast your counters (Floors under the stool should be contrasting to the stool. A wood or metal stool should not be the same shade or color as the floor. If the color of the stool is the same color as the floor, it could look too blended and not contrasting).
Finally, think about what kind of fabric you would like your stools made from. Cotton or linen fabric will feel warm and inviting; while polyester or faux leather will add a touch of sophistication to your kitchen.
What's the difference between a bar stool and a kitchen stool?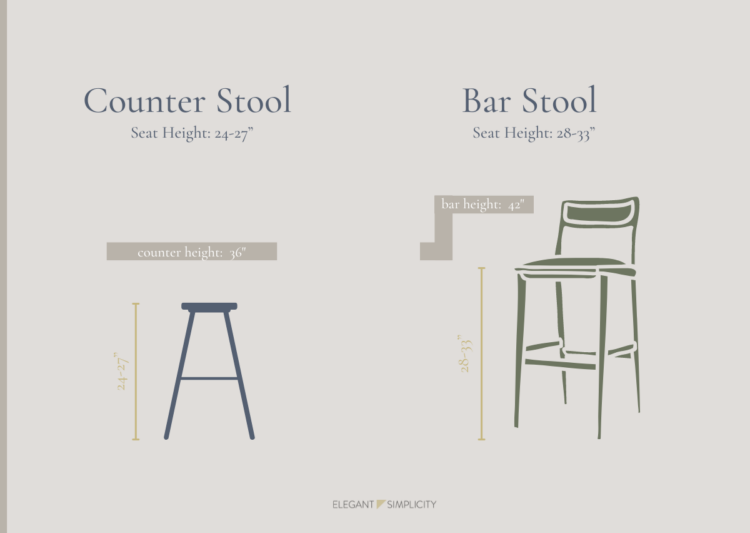 A bar stool is typically 42″ high with a seat height between 29″ to 31″, while a kitchen stool is typically 36″ high with a seat height between 24″ to 27″. If your bar or counter tops come at a bespoke height made to your specifications, the ideal seating should be about 10 inches lower than the counter.
How much should I pay for bar stools?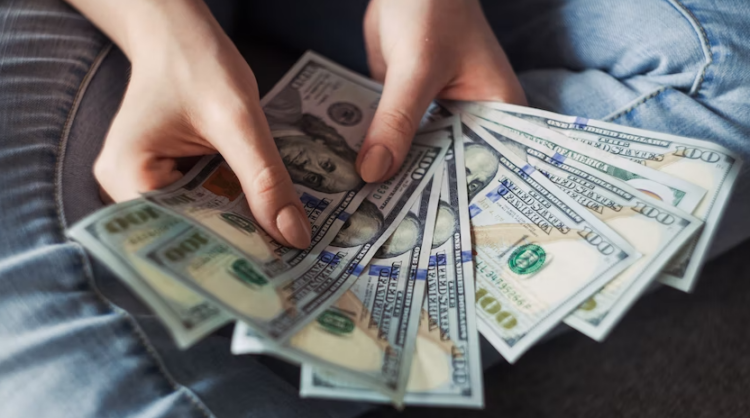 If you're looking to set up a breakfast bar in your home, you'll need the right stools. There's no one answer to this question, as the price and quality of bar stools will depend on a variety of factors, including the style of your breakfast bar, the fabric used, and the construction. Here are some tips for choosing the right stools for your needs:
When shopping for bar stools, consider the style of your kitchen. If it's contemporary or modern in nature, go with sleek and modern stool designs. On the other hand, if you have an older kitchen that may not be matched by contemporary or modern stool designs, stick with traditional or classic styles.
When it comes to fabric, choose something that will match your overall theme and décor. For example, if you have a modern kitchen with bright colors and geometric patterns, go with materials that reflect those motifs such as vinyl or synthetic fabrics. If you have a more rustic kitchen with wood grain accents and earth tones, choose materials like wool or cotton.
Finally, consider how much money you want to spend on your stools. The mid-range price for a pair of quality bar stools is between $299 and $450. However, prices can range anywhere from $159 all the way up to $1,300 depending on the features and quality of the stool.
Conclusion
If you're planning on setting up a breakfast bar in your kitchen, it's important to choose the right stools for the job. Not only will these stools add a touch of luxury to your morning routine, but they'll also make preparing and serving breakfast much easier. In this guide, we've outlined the factors you should consider when shopping for bar stools, as well as provided some tips for choosing the perfect pair. With a little research and careful consideration, you should be able to find the perfect stool for your needs.