Makeup is an extremely fun and enticing activity. With people's growing realization about the role of cosmetics in the Generation Z era, both men and women are open to utilizing cosmetics and making it a part of their daily routine, especially in first-world countries. Don't believe the massive growth? The numbers don't lie. The global market trends boast a total market valuation of $380 billion, where the cosmetic market has projected to grow to $523.6 billion in the next five years.
Growing at a CAGR of 4.9%, these synthetic compounds are increasingly leaning towards providing permanent beauty through skincare and health. The makeup and cosmetics market also comprises perfumes, scents, soaps, shampoos, conditioners, moisturizers, and more. As skin-related complications increase, the growing reliance on this market has boosted growth. If you want to establish a new line of business in this avenue, a wisely crafted strategy is all it takes to make a stand of dominance. In this article, you will know certain essential tips to get you started in your cosmetic business:
1. Partner With Reputable Suppliers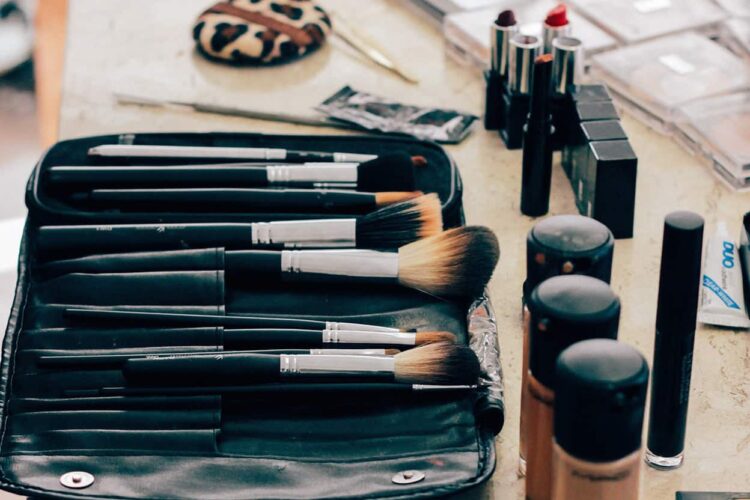 As much scope as the cosmetic industry promises to offer, there is a multitude of suppliers to choose from. It is the most competitive industry and demands the right partnerships for expansion, modernization, and diversification. The right supplier benefits from lucrative, high-revenue opportunities branded by client loyalty and reduced risk. They ensure your products are optimally safe, effective, and compliant with GMP and FDA regulations.
Choosing reliable cosmetics manufacturers like Siloran can provide expert turnkey solutions with premium-grade ingredients, with the scope of customized formulas and robust packaging prospects with expertise. They provide a versatile range of options, depending on what line of business you want to choose. They assist in developing your brand identity and effectively target the right market segments. The type of supplier you choose can make or break your business or help you flourish and become the best.
They provide top-notch, vegan, nature-friendly, and paraben-free makeup and packaging solutions that can fetch higher profit margins and lower costs. They also help you make the best societal image by providing cruelty-free and environmentally-friendly products.
2. Know What The FDA Has To Say
Becoming one with the regulations is an important survival key point in any business venture. In this case, you must become familiar with and knowledgeable about the regulations established by the FDA that cover manufacturing, safety, and labeling prospects. Being compliant is more of a bare minimum requirement than an advantage, but it can also be beneficial if you conduct your operations in a legally compliant way.
Sound knowledge about advertising disclosures, manufacturing ingredients, labeling and information requirements, and other aspects can prevent unpleasant legal troubles that tarnish your brand image and ruin business prospects. The Cosmetics section of the U.S. FDA official website provides relevant information and regulations concerning the Cosmetics industry.
3. Location Matters Most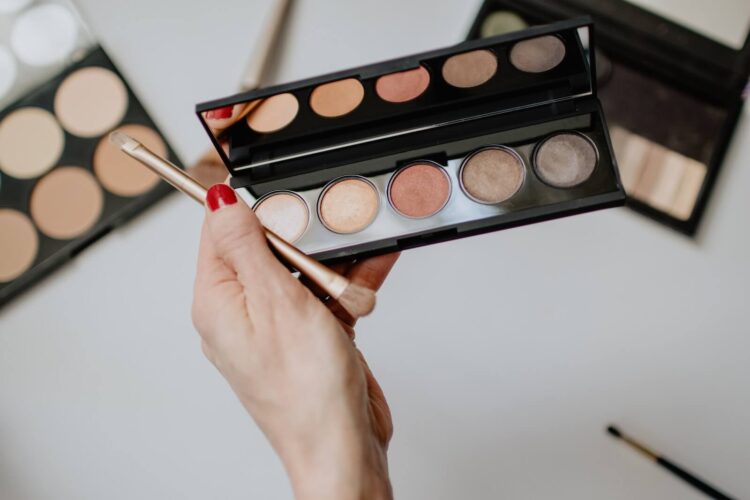 The location of the business is more important than you think. It creates an outstanding brand image for your target market and enables easy access to raw materials, customers, suppliers, and other external factors. It can significantly influence transportation costs. Thanks to commercial advancement, getting commercial spaces without investing or purchasing in bulk amounts is much easier.
Renting and leasing operations premises is a trend for most businesses, especially when it is extremely expensive for a small-scale business. A lab-based space is much cheaper for testing and product development. However, it is important to note that the location can be digital rather than physical.
In the context of cheap alternatives, one can also rent a premise for developing your product and conducting business online. The increase in digital marketing, social media marketing, and web-based advertisements are gaining popularity, providing great opportunities for your business to spread its dominance.
4. Choose The Area Or Line Wisely
The specialty area is extremely crucial, especially because cosmetics include a multitude of sub-segments to choose from. When it comes to location and area of specialty, it is important to keep costs and experience in mind. They are mutually correlative because more experience can put into practice the measures required to reduce costs and optimize operations.
Choose an avenue that you can do for fewer costs and investments and something that you have the right knowledge, expertise, and training in. Narrowing down your cosmetic interest is important so that you can focus on one thing at a time and gradually increase the scope and variety of your business.
5. Prioritize Marketing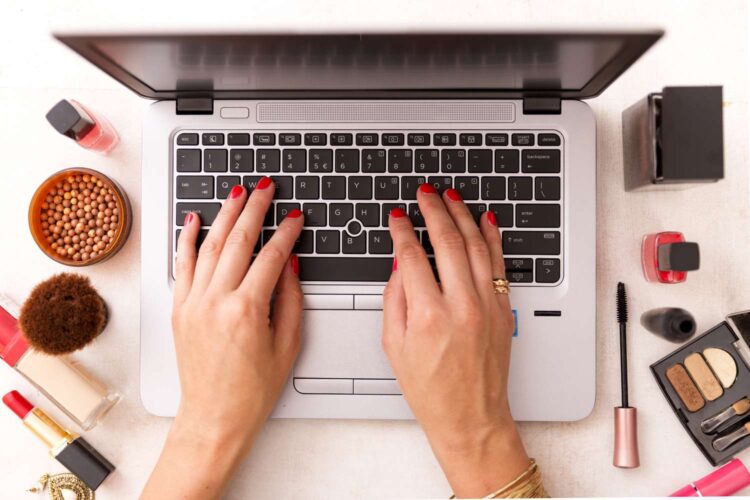 One of the most-used strategies by all cosmetic enterprises is using marketing as a headstart to boost sales, brand image, business existence, and more. Choosing your niche means knowing what comprises your business, bringing you to the next step – marketing.
Most of your competitors use their impressive marketing skills on online and social media platforms, attracting a large number of customers who have a reasonable understanding of the internet. Selling products online is the best strategy to target those who are locationally irrelevant to your business. Creating e-commerce stores is an effective option, especially when you want to invest less in the initial stages.
Makeup is mostly bought online today, so selling online products will capture the eyes of everyone who wants quality for low prices. A memorable, user-friendly, and navigable web design strategy is what customers look for. You can also build up your online presence through effective Search Engine Optimization (SEO) strategies to gain Google rankings for your brand. Make your website as informative, clear, and accurate as possible. Let your customers know what you do on the "About Us" page, and also try crowdsourcing to gain better cost savings.
6. Respect Feedback, Even When It Is Harsh
Especially when a business directly impacts the skin, businesses need to absorb feedback and take healthy criticism in the most respectful way possible. It is also crucial to inform the buyers about your products and prospects to clear misunderstandings and create a positive brand image by being respectful.
A new business makes mistakes and may often be stuck in cost management and pricing areas requiring expert advice and assistance. Be bold and take those criticisms for the future betterment of the business.
Conclusion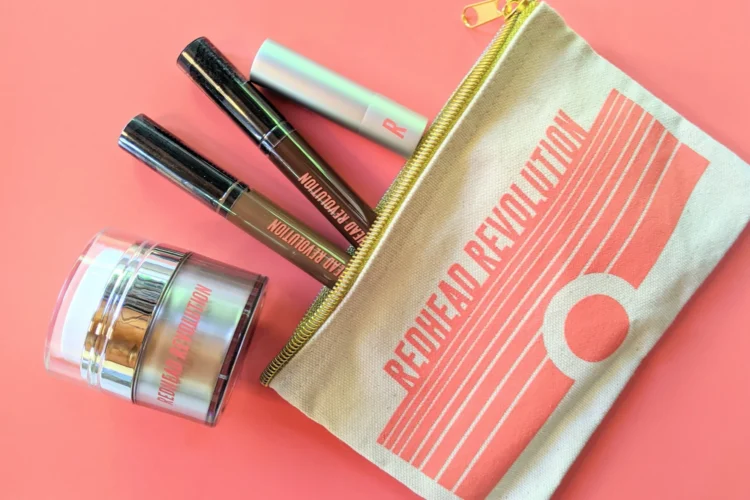 If the phrase "rapid change" were synonymous, it would be the cosmetics industry. Exposed to as many external factors as possible, the products are ever-increasing in quality and quantity, expanding reach to an extensive portion of the demographic. Premium cosmetics also increase their standing through beauty salons, spas, aromatherapies, cosmetic retailers, and others.
The immense scope for growth and risky dynamics in the cosmetics market can create immense and attractive business opportunities. Following the tips in this article, you will be equipped with the right knowledge, skills, expertise, and direction to process. Ensure you partner with the most reliable suppliers to gain a better competitive advantage.